Forum >
General Discussion
">
AhmedKS
||
Members
11/07/2019 13:26:45
(118 weeks ago)
Ratio: 1.46
Posts: 2
Hello everyone,
I'm not new here but new with the invite system...
I have 10 invites unused. I don't know how to invite and who to invite in the first place. Additionally I also don't know the benefits of inviting other persons. It would be really helpful for me if anyone would provide me with the information on how to invite, who to invite, what are the benefits of invite and what should I do after inviting someone....
I'm just curious to know about the invite mechanism.... And don't worry curiosity can kill the cat so I'll not do anything stupid without having any info on it.....

Thanks in advance for the information
top
At0M
||
Quality Control Staff
11/07/2019 13:43:21
(118 weeks ago)
Ratio: 334.04
Posts: 114
There is a Facebook group Called CrazyHD .Everyday new member asked for invitation cause it is the biggest torrent site in BD. You can invite them by using their email from Facebook group.
BUT REMEMBER THAT I PERSON CAN ONLY HAVE ONE ACCOUNT. SO When you are going to invite someone just make sure that the person has no previous account.
There is no personal benefit for invitation. But if you invite someone it will make the crazyHD family more strong . Cause the new member will upload new torrent or will download torrent file . As a result it will increase someones upload . Isn't it good for everyone
So lets make the CrazyHD family much bigger by inviting people.
top
AhmedKS
||
Members
12/07/2019 05:32:28
(118 weeks ago)
Ratio: 1.46
Posts: 2
Thanks a lot for the Information.

I had a doubt that there's absolutely no personal benefit gained by inviting anyone. You cleared that doubt so thanks a lot. And yeah Crazy.hd is the biggest torrent site accessible from Bangladesh and neighboring countries so its better to have more members in this site to have more upload and downloads thus creating a smoother flow of torrents.

I've been a member of the Facebook group for nearly 6 years now. But to be honest I don't use Facebook that much (more like 2 hours or less a week). So I don't really care what's going on there. Since I have some invites left I think I'll just visit and check for people who need them and send them invites after verification....

Just have 1 last question what will happen if someone already has an account and got another invite which he used to create another account? I know he will be banned from Crazy.hd due to violation of rules for having more than 1 account. But will it effect the person who invited him too?

Thanks again for the info and thanks in advance for the info of my second question...
top
kanchon001
||
Members
29/05/2020 15:17:05
(72 weeks ago)
Ratio: 0.17
Posts: 2
[email protected]
top
kanchon001
||
Members
29/05/2020 15:21:16
(72 weeks ago)
Ratio: 0.17
Posts: 2
top
jannatulnila
||
Members
20/04/2021 03:15:39
(26 weeks ago)
Ratio: 0.52
Posts: 1
top
MrSadaChasma
||
Suspended User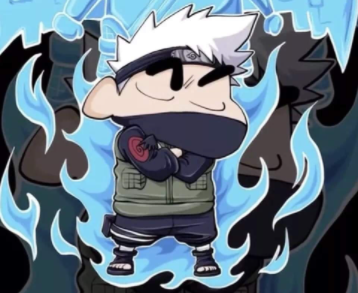 20/04/2021 04:02:14
(26 weeks ago)
Ratio: 73.42
Posts: 42
Bro I person can create 1 account with one email, if he give u a new email, he can have multiple accounts, but I don't think that it will affect the person who invited him/her (if u don't know that he has a previous account)
Last edited by MrSadaChasma at 20/04/2021 04:02:29
top
sahi
||
Members
15/07/2021 01:00:40
(13 weeks ago)
Ratio: 0.04
Posts: 2
top
sahi
||
Members
15/07/2021 01:14:25
(13 weeks ago)
Ratio: 0.04
Posts: 2
top
odith
||
Members
02/10/2021 14:14:42
(2 weeks ago)
Ratio: 0.33
Posts: 2
top